It's Autumn!! YAY! Finally, my favorite season is here. We had a touch of beautiful, crisp weather and then Summer and her humidity crept right back in for one last (still happening) hurrah. Still, I'm ready for apples and pumpkins, piles of leaves, scarves and the smell of fireplaces in the air, and most of all, Halloween. So, without further ado...

The Misery/Love Co. presents Trick or Treat 2011!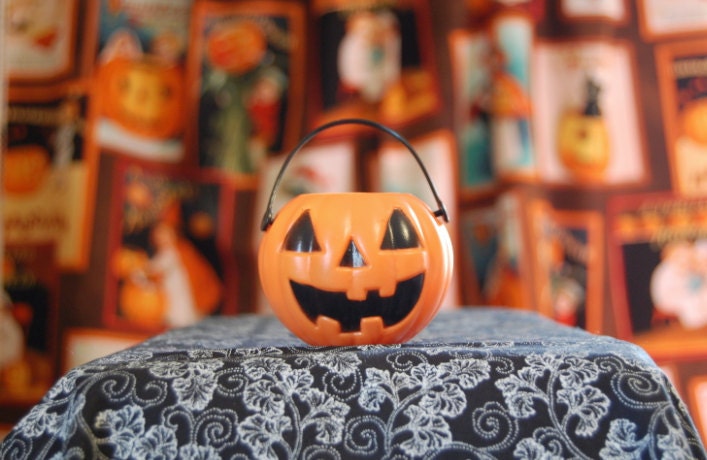 We have for you, 10 candy scents, all inspired by traditional All Hallow's Eve loot:

LICORICE WHIP
MARSHMALLOW GHOST
CANDY CORN
PEANUT BUTTER KISS
BUBBLEGUM
BUTTER CREAM PUMPKIN
CHOCOLATE CHEW
CANDY APPLE
POPCORN BALL
CARAMEL SWIRL TAFFY

Each scent will be available as a 5ml bottle. No samples will be sold individually. I've got sample sets put together of all 10 scents with a bonus scent, DENTAL FLOSS! All come in a cute pumpkin treat bucket (above) and shipped in a little box. Normally samples cost $2.50 each or 5 for $12, but in the spirit of passing out candy to you trick-or-treaters, you get all 11 scents in that adorable little pumpkin for only $20 plus shipping. No trick!